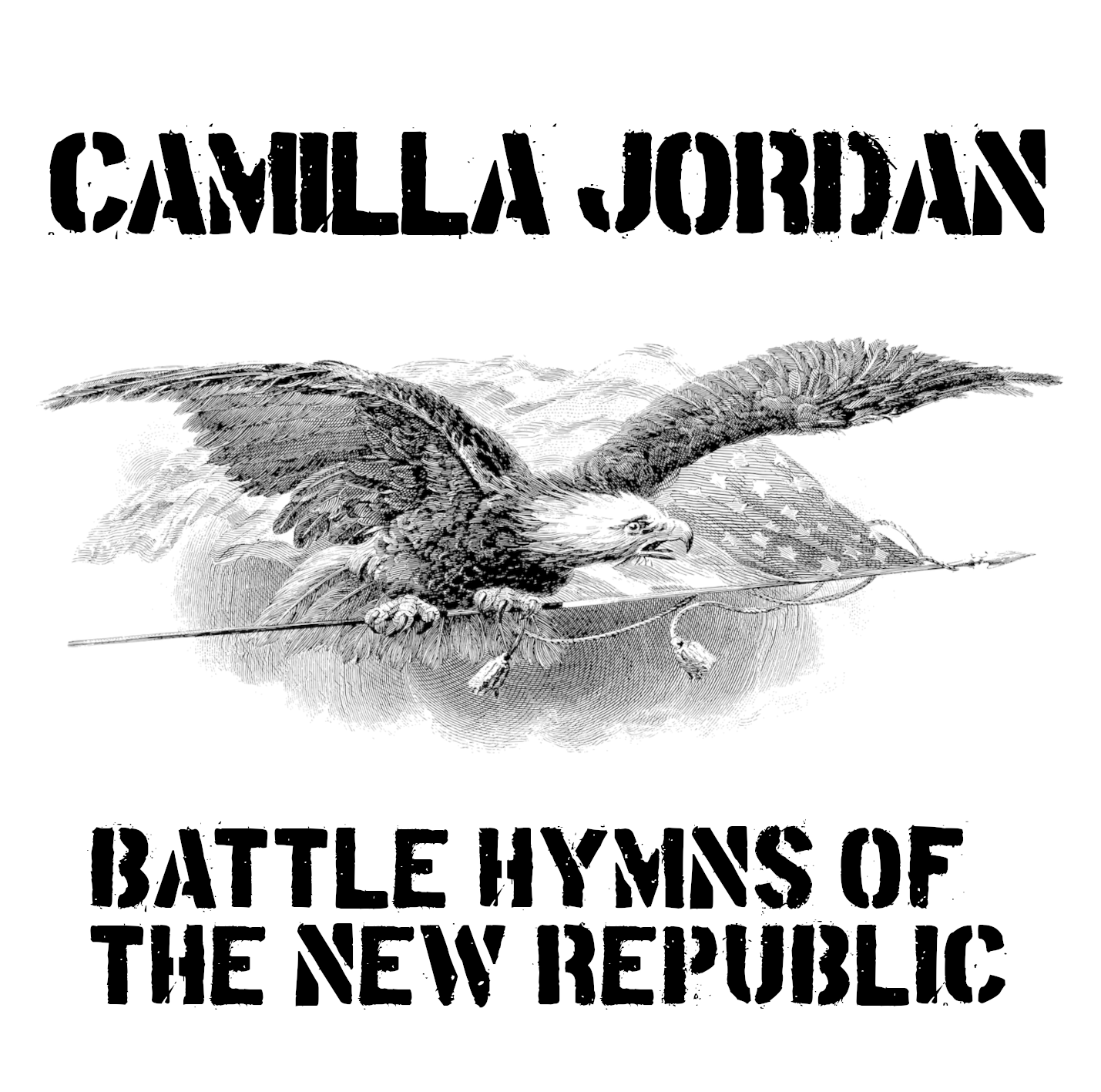 The past six months we have been hard at work producing our latest album entitled, "Battle Hymns of the New Republic," and we are pleased to announce the official release date of the new record for August 2nd!  
Some people may be wondering "well what does the new Camilla Jordan album sound like?" 
These new songs and the sounds on this new album are unlike anything we have ever done. There are elements of various musical influences scattered through out the album, everything from indie, alternative and even post-punk.
What was the main inspiration behind the songs on "battle hymns of the new republic?"
The inspiration to write a more politically themed album, has come about steadily over the past year. Clearly the album has a lot to do with the changing shape of geo-political America, but I don't think it end's there.
Over the past year we have witnessed some really horrifying developments taking place, and yet we keep thinking, " Why aren't people writing songs about what is happening? Where are the poets? 
Indignant over the ignorance that has prevailed in our culture, we decided it was time to wake people up, the only way we know how: through music. 
For some people, the lyrics of the new songs in this album might be too "political" for their preferences. We know that these songs will provoke some strong reactions, however we refuse to shy away from speaking up about modern issues out of fear of offending people's sensibilities.   
As artists we must be free to explore everything and use anything in our world to convey meaning, even if that means unapologetically killing sacred cows of cultural relativism, stepping on elitist toes, and exposing bad actors. 
So if those things are your cup of tea, then "Battle Hymns of the New Republic" is your ticket to ride!  
Thanks for listening.
~Camilla Jordan 
(P.S. We are offering a free download of the single "Battle Hymn" that we released  back in September 2020 as our way of saying "thank you for supporting Camilla Jordan Music."